Posts for tag: pediatric dentistry
By David J. Wadas, DDS, PLLC
April 29, 2017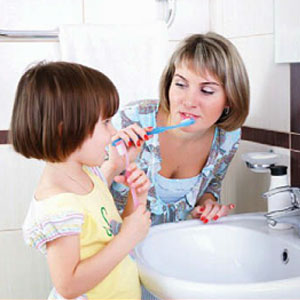 Proactive dental care is an essential part of childhood growth. But that care can be much harder for children with chronic health issues than for healthier children.
"Chronic condition" is an umbrella term for any permanent and ongoing health issue. Asthma, Down's syndrome, cystic fibrosis, congenital heart defects and many others fall under this umbrella, with varying symptoms and degrees of intensity. But they all have one common characteristic — a long-term effect on all aspects of a child's health.
That includes the health of a child's teeth and gums. Here, then, are a few areas where a chronic health condition could impact dental care and treatment.
Ineffective oral hygiene. Some chronic conditions like autism or hyperactivity disorder (ADHD) that affect behavior or cognitive skills can decrease a child's ability or willingness to brush or floss; some conditions may also limit their physical ability to perform these tasks. Parents and caregivers may need to seek out tailored training for their child's needs, or assist them on a regular basis.
Developmental defects. Children with chronic conditions are also more likely to have other developmental problems. For example, a child with Down, Treacher-Collins or Turner syndromes may be more likely to develop a birth defect called enamel hypoplasia in which not enough tooth enamel develops. Children with this defect must be monitored more closely and frequently for tooth decay.
Special diets and medications. A child with a chronic condition may need to eat different foods at different times as part of their treatment. But different dietary patterns like nutritional shakes or more frequent feedings to boost caloric intake can increase risk for tooth decay. Likewise, children on certain medications may develop lower saliva flow, leading to higher chance of disease. You'll need to be more alert to the signs of tooth decay if your child is on such a diet or on certain medications, and they may need to see the dentist more often.
While many chronic conditions raise the risk of dental disease, that outcome isn't inevitable. Working with your dentist and remaining vigilant with good hygiene practices, your special needs child can develop and maintain healthy teeth and gums.
If you would like more information on dental care for children with chronic health conditions, please contact us or schedule an appointment for a consultation. You can also learn more about this topic by reading the Dear Doctor magazine article "Managing Tooth Decay in Children with Chronic Diseases."
By David J. Wadas, DDS, PLLC
January 06, 2017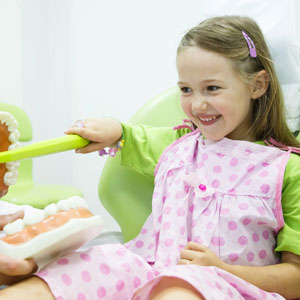 Regular dental visits are just as important for healthy teeth and gums as daily brushing and flossing. Not only will these visits reduce the amount of hidden or hard to reach bacterial plaque (the main source of dental disease), but they'll also boost the chances problems with teeth and gums are caught early and treated.
A lifetime habit of dental visits should begin around your child's first birthday, but children can be stressed or even frightened by trips to the dentist. This could stick with them, causing them to avoid regular dental visits when they become adults. The absence of professional dental care could prove hazardous to their dental health.
Here then are some things you can do to "de-stress" your child's dental visits.
Begin and sustain regular visits early. By not waiting a few years after age one, your child has a better chance of viewing it and subsequent visits as a normal part of life.
Choose a "kid-friendly" dentist. A pediatric dentist is trained not only for dental issues specific to children, but also in creating a comfortable environment for them. Some general dentists are also skilled with children, taking the time to talk and play with them first to ease any anxiety.
Stay calm yourself. Perhaps you've discovered, often in an embarrassing fashion, that your children are watching you and taking cues on how to act and react. Be sure then to project a sense of ease and a "nothing to this" attitude, rather than nervousness or anxiety. Your child will follow your lead.
Set the example. Speaking of following your lead, your children will intuitively pick up whether you're serious about your own dental health, which could influence them. So be sure you practice what you preach: daily oral hygiene, a dental-friendly diet and, of course, your own regular visits to the dentist. Your actions about your own dental care really will speak louder than words.
If you would like more information on effective dental care for your child, please contact us or schedule an appointment for a consultation. You can also learn more about this topic by reading the Dear Doctor magazine article "Taking the Stress out of Dentistry for Kids."