Posts for tag: orthodontic treatment
By David J. Wadas, DDS, PLLC
April 09, 2016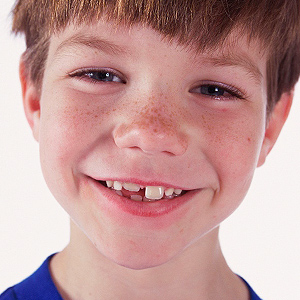 It would seem the best time to turn your attention to orthodontic problems with your child is when their permanent teeth have come in around early puberty. In fact, you should be attentive much earlier at around 6 years of age.
Here are 3 reasons why an early orthodontic evaluation could be beneficial to your child's dental health.
We may be able to detect the first signs of a malocclusion. Also known as a poor bite, it's possible for an experienced dentist or orthodontist to notice the beginning of a malocclusion as the permanent teeth start coming in between ages 6 and 12. Crowding of teeth, abnormal space between teeth, crooked, protruding or missing teeth are all signs that the teeth are not or will not be coming in properly and some type of treatment will eventually be necessary to correct it.
We might spot problems with jaw or facial development. Not all malocclusions arise from faulty erupting teeth position: sometimes they're caused by abnormal development of the jaw and facial structure. For example, an orthodontist can detect if the upper jaw is developing too narrowly, which can create a malocclusion known as a cross bite. The difference in the source of a malocclusion will determine what present or future treatment will be needed.
We can perform "interceptive" treatment. While braces won't typically be undertaken until the permanent teeth have come in, there are other treatments that can "intercept" a growing problem to eliminate or lessen future treatment needs. Orthodontists may recommend appliances that help guide incoming teeth, coax impacted teeth to come in fully or expand portions of the upper jaw to normal dimensions.
As with other areas of health, the earlier orthodontic problems are found the better the chances of a successful and less interventional outcome. By having your child examined orthodontically you may be saving money and future difficulties.
If you would like more information on when to begin monitoring bite development in your child, please contact us or schedule an appointment for a consultation. You can also learn more about this topic by reading the Dear Doctor magazine article "Early Orthodontic Evaluation."
By David J. Wadas, DDS, PLLC
January 10, 2016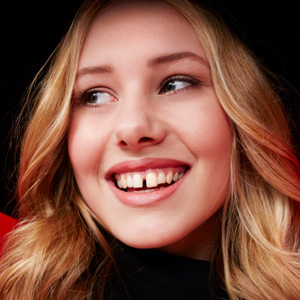 Many otherwise attractive smiles have one noticeable blemish — a large gap between the two upper front teeth. If you have such a gap, there's a solution that could transform your smile.
The most likely reason for the gap is an issue with a bit of muscle tissue between the gums and upper lip known as the frenum, part of the face's muscular system. The frenum, though, can overdevelop and grow between the two front teeth into the front part of the palate (roof of the mouth). This can keep or push the teeth apart to form a gap.
To correct the issue, it's first necessary to consult with an orthodontist, a specialist in bites and tooth alignment. It's possible for there to be other factors contributing to the spacing including tongue thrusting or finger sucking habits, or missing or misaligned teeth. If the examination reveals an overly large frenum, then the treatment usually commences in two stages.
First, we would need to close the gap by the moving the teeth toward each other with some form of orthodontic appliance like braces or clear aligners. Once closed, the next stage would be to surgically remove the excess frenum tissue and cosmetically alter the gums if necessary.
The order of treatment is important — if you remove the frenum tissue first, any resulting scar tissue could prevent closing the gap with orthodontics. Further, cosmetic surgery on the gums beforehand could result in the loss of the papillae, the small triangular gum tissue between teeth, which results in an unattractive "black" hole.
A frenectomy, the procedure to remove the excess frenum, is a relatively minor procedure that can be performed by a periodontist (gum specialist), oral surgeon, or a general dentist with surgical training. The area is numbed with a local anesthetic, the tissue dissected with a small scalpel, and the resulting small wound closed with a few stitches (another option is to use a surgical laser to remove the frenum). Healing should be complete in about a week with only minor discomfort.
Depending on your individual circumstance, full treatment can take time. But in the end these otherwise routine dental procedures can have a huge impact — a more attractive smile without the noticeable gap.
If you would like more information on treating abnormal teeth spacing, please contact us or schedule an appointment for a consultation. You can also learn more about this topic by reading the Dear Doctor magazine article "Space between Front Teeth."